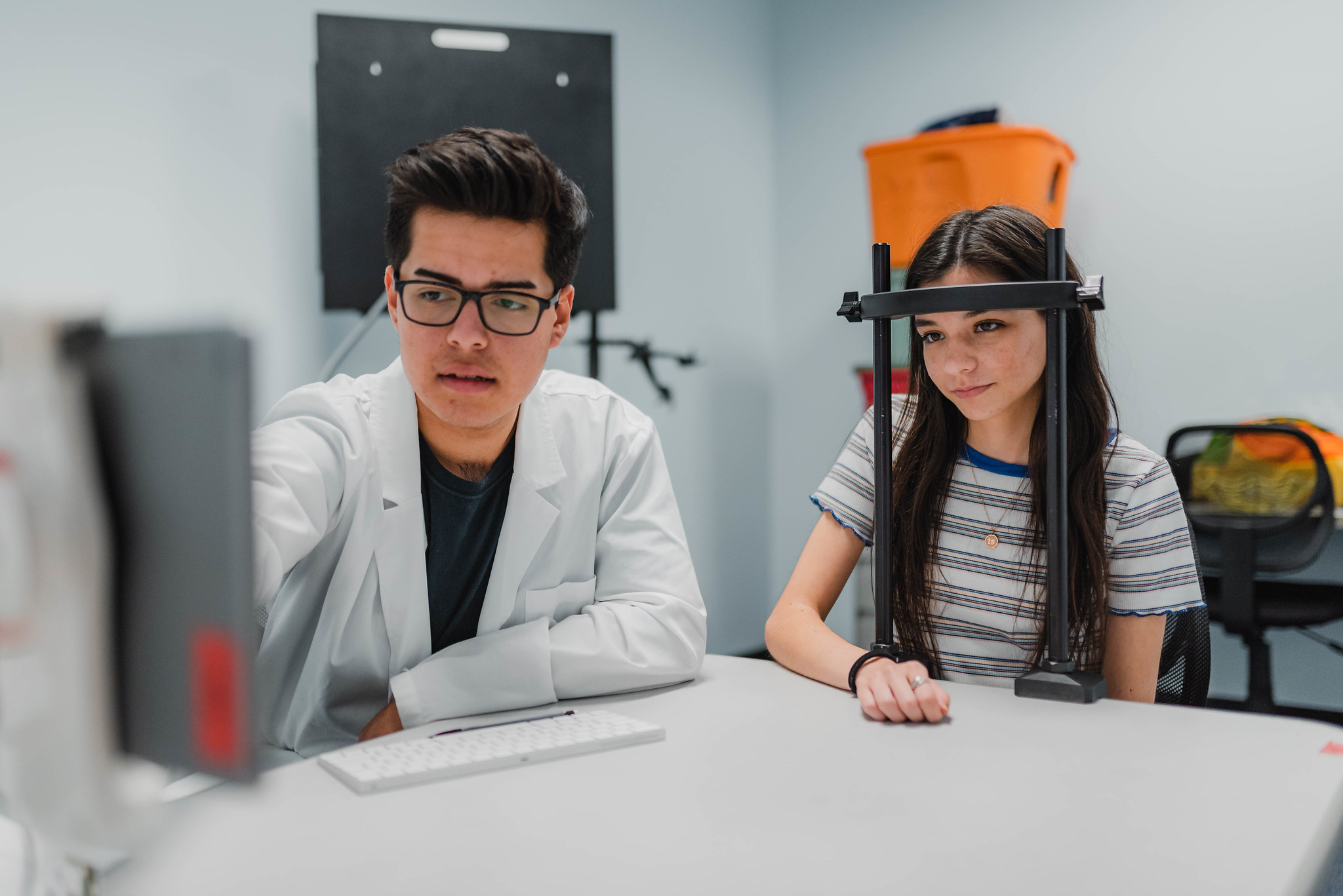 The UCR Brain Game Center is constantly running numerous projects in order to understand how to better train and measure human brain function. Some Highlights include:
Working Memory:
Our games, Recall, Recollect and Remember Bee represent examples of our work to advance the state of the art of working memory training. We are currently funded by the National Institute of Mental Health (UCR Today Article) to train over 30,000 participants in different variants of working memory training to determine the mediators and moderators that will help us determine what training methods may be most beneficial to different demographics.
Projects Include:
With Susanne Jaeggi at UCI to test different methods of working memory training and develop assessments that are valid to real world cognition.
With Christian Shelton to use machine learning approaches to optimize challenges presented to participants during training.
With Jason Reimer and Eugene Wong at CSUSB to understand how working memory training differs in outcome between individuals with high vs low working memory skills.
With Rich Lee and Jerry Macquire to investigate working memory training in children with ADHD.
Vision:
Starting with the success of the game ULTIMEYES we are working to determine how best to improve vision both in patients with low vision as well as athletes and professionals with superior vision skills. Core to this research is a grant from the National Eye Institute (UCR Today Article) to integrate approaches from multiple fields to develop more efficacious therapies for individuals with low vision.
Projects Include:
With Tamar Sinhar, to develop new stimuli that can be used to enhance engagement with vision testing and training.
With Pinakin Davey (Western University of Health Sciences), Stacy Pineles (UCLA), Kristina Visscher (UAB) to understand mechanisms of vision training in patients in low vision.
Hearing:
We are working on methods to better diagnose and train individuals with central auditory dysfunction.  To date, approximately half hearing problems originate from failures of brain processing and to date there are limited diagnostic and rehabilitation options to address these central auditory processing deficits. In collaboration with Erick Gallun at the National Center for Rehabilitative Auditory Research, and with support from the National Institute on Deafness and Other Communication Disorders, we are developing a new set of hearing tests to be brought into clinical use. We also have funding from Experiment.com to develop a novel training game to help individuals with central auditory processing deficits.
And much much more:
We are developing new approaches to develop biomarkers related to good performance and learning and are using multiple methods including EEG, GSR, Heart Rate, eye-tracking, Real Time Detection of Emotion from Video (in collaboration with Bir Bhanu), etc to better understanding individuals differences in performance and brain function and to use these signals to optimize our games.
We are developing additional training games to improve executive function and cognitive control so that we can make better decisions based upon appropriate information and be less distracted by irrelevant information.
Examining factors that may augment training including, sleep, electrical stimulation, vitamins, us of Immersive Virtual Platforms, etc.
The Brain Game Center is also working on a number of collaborative projects designed to connect different groups involved in developing effective brain training methodologies. These include a recent NSF grant; NSF SL-CN "Engaging Learning Network (ELN)", that comprises 24 investigators from 15 institutions: 10 neuroscientists, 9 rehabilitation researchers, and 5 computer scientists that sponsors student exchanges, collaborative projects and an annual conference. An EU Horizon 2020 Grant supports collaborative projects and exchanges with researchers from Slovakia and Austria and also an annual conference. And we are actively building a University of California wide consortium titled CALGAME that supports a consortium of UC researchers who are involved with brain training by providing shared infrastructure, workshops and conferences to cement UC's position as the world's leader in the field of Brain Training.