Learn about our Online Memory Training Study

Our Mission
Transforming how we think about mental fitness
Imagine if you could see better, think more clearly, improve your memory, and become more intelligent through simple training done on your own computer, smartphone, or tablet. At the University of California, Riverside, we are working to put tools in your hands to help you understand and improve your brain's fitness.
The UCR Brain Game Center researches, tests, and disseminates evidence-based, scientifically optimized brain fitness games that assist people in real-life activities. The only university-based center focused on the research of brain-training games, we have a track record of making tested procedures publicly available so the world benefits from our innovations.
Under the leadership of Professor Aaron Seitz, the center's interdisciplinary team includes psychologists, neuroscientists, computer scientists, medical experts, programmers, and artists. The center provides exciting hands-on learning experiences for undergraduate and graduate students from across the university to participate in meaningful research while encouraging entrepreneurial pursuits.
Active projects include:
Novel tools to diagnose and rehabilitate central auditory processing deficits
Vision training to address vision loss, dyslexia, schizophrenia, and autism
Training 30,000 people on working memory to understand individual differences in interventional needs
New cognitive assessments to understand individual differences in early childhood STEM achievement
Early indicators of dementia and training to promote healthy aging
---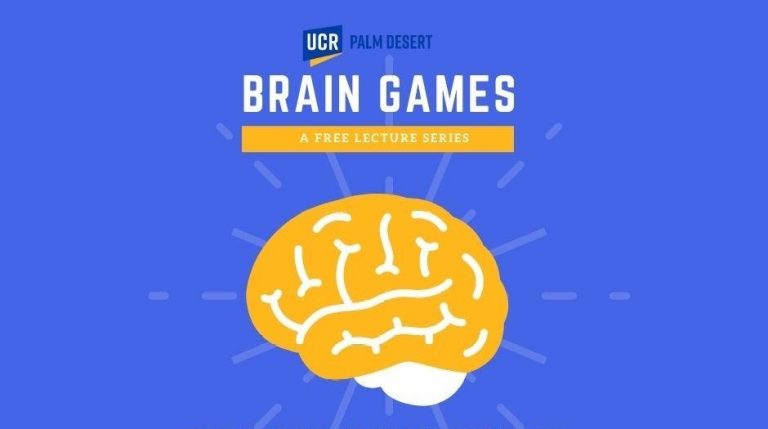 BRAIN GAMES
Presented by UCR Palm Desert and
UCR's Brain Game Center for Mental Fitness and Well-being
What if you could see better, hear more clearly, and improve your memory?
You can! UCR's Brain Game Center creates science-driven, research-tested tools to boost your brain.
Aaron Seitz, professor of psychology at UC Riverside and director of the UC Riverside Brain Game Center for Mental Fitness and Well-being, will discuss past and current research during this free lecture series, held via Zoom. What this center has discovered could change the way you think.
6 p.m. Feb. 24 • Vision: Can training vision help us see better? RSVP now!
6 p.m. March 24 • Hearing: Can we better measure and train hearing? RSVP now!
6 p.m. April 28 • Memory: Can we train our memory? RSVP now!
---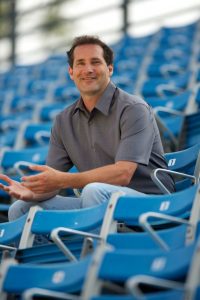 Aaron Seitz is a professor of psychology at the University of California, Riverside, where he conducts research on the mechanisms of learning and memory. He received a bachelor's degree in theoretical mathematics from Reed College and a PhD in computational neuroscience from Boston University, did postdoctoral work in systems neuroscience at Harvard Medical School, and was a research assistant professor concentrating on human psychophysics and neuroimaging at Boston University. His research, with close to 100 peer reviewed publications, examines the roles of reinforcement, attention, multisensory interactions and different brain systems in learning, using psychophysical, physiological, brain imaging, psychopharmacological, genetic and computational methods. Seitz recently founded the UC Riverside Brain Game Center for Mental Fitness and Wellbeing.