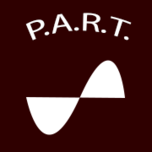 P.A.R.T
Portable Automated Rapid Testing (PART), a program designed to assess auditory processing abilities across a wide range of tasks. We are grateful to the National Institutes of Health and the Department of Veterans Affairs for supporting the development of this application and the many studies on which it is based.
PART was designed to allow users to perform high-quality assessments of auditory processing abilities in a wide variety of settings. We believe that the nervous system processes sound in many complex ways and that hearing health is best described in terms of how well a listener is able to make use of the multiple dimensions on which sounds can vary.
This application includes a wide variety of auditory tasks, all of which have been shown to have utility in assessing auditory function in the laboratory. The set of tasks were chosen by the PART development team, which is led by Frederick J. Gallun at the National Center for Rehabilitative Auditory Research, David Eddins at the University of South Florida, and Aaron Seitz at the University of California Riverside (UCR). The program is a production of the UCR Brain Game Center, a research unit focused on brain fitness methods and applications.
The PARTial Programming Guide is a recommended read for anyone getting started with PART.  Other PART-related documentation, including a downloadable version of the guide, can be found on our PART Utilities Github Page.
General Information:
The application is designed to present one or more customizable "Assessments" arranged in a customizable "Battery". There are a set of prepared default assessments and batteries included in the application. These cannot be altered, but altered versions can be saved with new names and new sets of parameters and batteries can be created and saved.
These assessments have been shown in the laboratory to provide a range of outcomes for listeners varying in age and hearing ability. Some of the key references are shown below.
Data is saved to the iPad and are not transmitted to any other location.
To access the saved data, iTunes or other software can be used to share the files for custom assessments and batteries as well as logs of user data.
Calibration of PART can be easily conducted using external equipment capable of measuring the precise output of the iPad (i.e., a sound level meter and flat plate coupler).
Complete details on the use of the application are continually being updated and are routinely made available through the iPad Psychophysics Users Group (iPUG). Interested users should email fgallun@gmail.com to be added to the group.
This application is an experimental interface and has not been shown to be useful in the diagnosis or rehabilitation of human health. None of the results should be used for health care purposes without following the appropriate clinical and regulatory procedures. The developers of this program make no claims as to the effectiveness or accuracy of the results in terms of clinical diagnoses or outcomes.
Assessments and Batteries:
This application is continually being upgraded and at this time already includes assessment tools that can be used to measure the following abilities:
Temporal Sensitivity (Temporal Envelope Amplitude Modulation and Temporal Envelope Gap)
Spectral Sensitivity (Spectral Envelope Modulation and Frequency Modulation)
Spectrotemporal Sensitivity (Spectrotemporal Modulation)
Binaural Sensitivity (Interaural Gap; Pure Tone Phase Shift; Binaural Frequency Modulation)
Spatial Release from Speech on Speech Masking
Informational Masking (Multiple Burst Paradigm)
Default Batteries are included that present limited instructions and examples and include a number of the assessments described above. For further information on the default batteries, the availability of additional custom batteries, Matlab scripts for analyzing the user data, and to have questions answered on the functionality of PART, including calibration, please email fgallun@gmail.com to be added to iPUG, the iPad Psychophysics Users Group.
PART References:
Development And Validation
Frederick J. Gallun, Aaron Seitz, David A. Eddins, Michelle R. Molis, Trevor Stavropoulos, Kasey M. Jakien, Sean D. Kampel, Anna C. Diedesch, Eric C. Hoover, Karen Bell,Pamela E. Souza, Melissa Sherman, Lauren Calandruccio, Gretchen Xue, Nardine Taleb, Rene Sebena, and Nirmal Srinivasan. "Development and validation of Portable Automated Rapid Testing (PART) measures for auditory research", Proceedings of Meetings on Acoustics 33:1 (2018): https://doi.org/10.1121/2.0000878
Background References:
Temporal Modulation (TM)
Moore, Brian CJ, and Brian R. Glasberg. "Temporal modulation transfer functions obtained using sinusoidal carriers with normally hearing and hearing-impaired listeners." The Journal of the Acoustical Society of America 110, no. 2 (2001): 1067-1073.
Monaural and Binaural Temporal Processing
Gallun, Frederick J., Garnett P. McMillan, Michelle R. Molis, Sean D. Kampel, Serena M. Dann, and Dawn L. Konrad-Martin. "Relating age and hearing loss to monaural, bilateral, and binaural temporal sensitivity." Frontiers in neuroscience 8 (2014): 172.
Monaural and Binaural Frequency and Amplitude Modulation
Whiteford, Kelly L., Heather A. Kreft, and Andrew J. Oxenham. "Assessing the Role of Place and Timing Cues in Coding Frequency and Amplitude Modulation as a Function of Age." Journal of the Association for Research in Otolaryngology 18, no. 4 (2017): 619-633.
Spectral Modulation (SM)
Eddins, David A., and Eva M. Bero. "Spectral modulation detection as a function of modulation frequency, carrier bandwidth, and carrier frequency region." The Journal of the Acoustical Society of America 121, no. 1 (2007): 363-372.
Spectrotemporal Modulation (STM)
Bernstein, J. G., Mehraei, G., Shamma, S., Gallun, F. J., Theodoroff, S. M., & Leek, M. R. (2013). "Spectrotemporal modulation sensitivity as a predictor of speech intelligibility for hearing-impaired listeners." Journal of the American Academy of Audiology, 24(4), 293-306.
Spatial Release from Speech on Speech Masking
Gallun, Frederick Jerome, Anna C. Diedesch, Sean D. Kampel, and Kasey M. Jakien. "Independent impacts of age and hearing loss on spatial release in a complex auditory environment." Frontiers in neuroscience 7 (2013): 252.
Multiple Burst Informational Masking
Gallun, Frederick J., Nathaniel I. Durlach, H. Steven Colburn, Barbara G. Shinn-Cunningham, Virginia Best, Christine R. Mason, and Gerald Kidd Jr. "The extent to which a position-based explanation accounts for binaural release from informational masking." The Journal of the Acoustical Society of America 124, no. 1 (2008): 439-449.
Acknowledgments:
This work was supported by NIH/NIDCD R01 0015051. The application represents the individual work of the authors and creators and should in no way be considered to be approved by or represent official policy of the United States Government.